BNI Business Booster Series is a FREE webinar series - $99 value - open to the global business community, within BNI and beyond. Share this schedule with your network and register today!

A new series of webinars relevant to today's business needs, offering tips, strategies, and suggestions on how to persevere (and grow) during this unprecedented time.
Our webinars have 30-40 minutes of presentation followed by 20 minutes of open Q&A with the presenter.

Subscribe to the BNI SuccessNet™ Newsletter to recieve the BNI Business Booster Series schedule in your inbox each week.
SuccessNet™
Subscribe to our newsletter for exclusive tips on networking, public speaking and Business Boosters announcements.
Thank you for subscribing.
Upcoming Speakers & Topics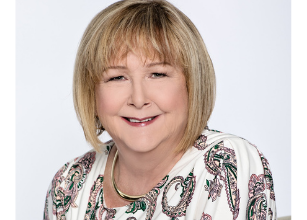 Barb Kyes
Founding Partner, ActionCOACH Tampa Bay
All webinars in the series are recorded. As an added-value to your BNI Membership, BNI Members can access the entire series on demand through BNI Business Builder.
*Listed most recent, from newest to oldest. Visit BNI Business Builder for more recordings. Search keyword "Booster"
5 Things Excellent Teachers Do That Can Be Used in Business with Jenni Butz, U.S. Director of Sales & Marketing at BNI Global - Access Recording here
Boundaries and Burnout: How to Take Control with

Kevin Rempel

, 2014 Paralympic Bronze medalist, Author, and Creator of "The Resilience Toolbox" - A Mindset Coaching Program - Access Recording here
Creating Momentum for Your Success with

Stephanie Puente

, President of CoreFactor Transformative Coaching - Access Recording

here
Find a Way to Win: Discover How to Perform Your Best Under Pressure with

Calvin Strachan

, Professional Certified Coach with the International Coach Federation & Tony Robbins Results Coach - Access Recording here
Recruitment is Marketing: How to Attract Top Talent & Top Clients with

Juliet Kyes, Partner & Business Coach for ActionCOACH Tampa Bay -

Access Recording

here
Bringing Your Best Self to Your Business: The 5 Pillars of Health for Entrepreneurs with

Beth Young, Healthy Living Speaker & Consultant -

Access Recording here
Effective Communication for High Performance with

Julie Hruska, High Performance Strategist & CEO of Powerful Leaders -

Access Recording

here
How To Build a Killer Business Plan

with

Leigh Turner, Managing Director at Align the Arrows -

Access Recording

here



Win at Virtual Communication: How to Refresh Your Visibility and Credibility on Video Calls with

Irene Magistro, Global Business Professional & Founder of Magistro Institute, Ltd.

- Access Recording here
REALIFE Enneagram Connections Through Your Head (IQ), Heart (EQ), & Gut (GQ) with Teresa McCloy, Creator of the REALIFE Process®, Keynote Speaker, and an International Coaching Federation Certified Coach - Access Recording here
5 Courage-Building Skillsets All Daring Leaders Have - And You Can Too! with

MaryPat Kavanagh, President of Strategic Results Marketing and MPK Training & Consulting -

Access Recording here
Communicating with Confidence in a Virtual World with Kim and Mike Barnes of Barnes Team Media Access Recording here
Success and the Bird Next Door with

Presenter: Chad Hymas, Hall of Fame Speaker & Author of "Doing What Must Be Done"

Access Recording

here
Time Management for Entrepreneurs - Don't Become a Victim of Your Success

with Brad Halliwell – Entrepreneur, Professional Speaker & Business Coach

Access Recording here
Marketing Your Business Online: 7 Things You Need to Know

with Jon Sooy, CEO of BroadVision Marketing

Access Recording here
Intuitive Marketing: Create Profitable Marketing Plans that Resonate with Your Personal Strengths

with Angella Johnson, Marketing Coach, International Speaker & Creator of Intuitive Marketing Matrix™

Access Recording

here
Leadership: Finding Your Place at "The Table"

with Stacy Bernal, TEDx Speaker, Author and Coach at See Stacy Speak, LLC

Access Recording here
Building a Robust Sales Pipeline – The Hidden Power of Business Success with

Austin Tenette, MBA Certified Executive Leadership & Business Coach

Access Recording here
Get More Customers with Less Effort – The Digital Way with

Clare Price, President of Octain Growth Systems

Access Recording here
Creating Empowerment: Building Collaborative Dynamics in the Workplace & Culture of Your Business

with Traci Philips, The Innate Coach – Executive Leadership & Performance Strategist

Access Recording here
The Human Experience in a Digital World: Be Healthier, Happier and Keep Calm Amid the Chaos with

Denise Antoon, Founder of The Human Experience Group

Access Recording here
Strengthening the Bridge-Builder Within Us: Eliminate Barriers. Find Common Ground with James Jackson III, Supplier Diversity Program Manager at Zions Bancorporation Access Recording

here
The Principles of Perseverance: How to Win the Game When the Rules Are Changing with Lance Allred, First Deaf Player in NBA History, TEDx Star and Bestselling Author Access Recording here
Rapid Growth in the Face of Uncertainty: Driving Prosperity in Changing Economic Times with

Matthew Pollard, Bestselling Author & Founder of Rapid Growth® Coaching

Access Recording

here
How to Set Goals When Your Life Depends on It: Emotional Drivers of Career Success with

Dr. Kenneth Kern, Executive Medical Director

Access Recording here
What Your Business Must Do Right Now to Win Big in 2021 with Mike Savage, Entrepreneur, Inspirational Keynote Speaker, Busines Coach - Access Recording here
Confident Leadership Through Times of Chaos

with Darlene Templeton, Business Strategist & Certified Executive Coach

- Access Recording here
Time Mastery: Develop the Time Habits for Your Success with Steven Watson, Time Mastery Trainer - Access Recording here
Cleaning Up the Cognitive Clutter: How to be More Effective in Business with Annie Stockdale, Brain Health Coach & Clarity Strategist - Access Recording here
LinkedIn Mastery for Business & Networking with Al Tepper, Marketing Coach & Strategist - Access Recording

here
The World in 2021: Prepare & Win

with Graham Weihmiller, BNI CEO -

Access Recording here
Infinite Giving: The 7 Principles of Givers Gain with Julian Lewis and Greg Davies, Co-authors of the book "Infinite Giving: The 7 Principles of Givers Gain" - Access Recording here
How to Shift Your Business Focus from Revenue to a Place of Purpose with Colleen Lindberg, Intuitive Business Coach & Consultant - Access Recording here
Mental Fitness – How to Thrive in Challenging Times with

Shannon Miller-Lutz, Master Practitioner of NLP, Certified hypno-therapist, and Certified Professional Co-Active Coach -

Access Recording here